True and Fascinating Canadian History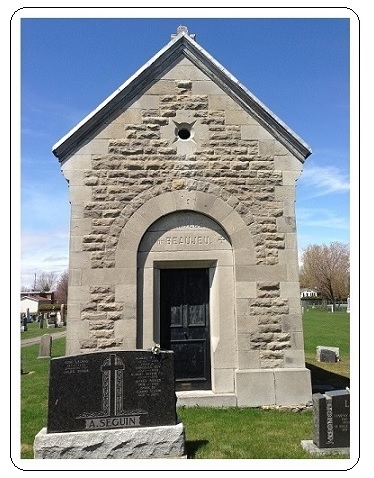 In Memory of Reg.2439, Constable René G. Q. De Beaujeu
Honour Roll#15
The De Beaujeu Family Mausoleum.
St. Agnace Church. Coteau De Lac, near Montréal, QC.
RCMP Graves Québec
Estimated count of RCMP/GRC graves in Québec: 650
Although the majority of RCMP graves are found in and near Montréal, there are several graves also in the northern part of the Province, and a few graves are located in some very remote areas of Québec.
Overall, the vast number of RCMP graves have been located throughout the Province and they have been inspected and photographed by the 'C' Division RCMP Vet Graves Committee.
The following RCMP/GRC Members were killed on duty.
They are listed on the Honour Roll and they are buried in Québec.
(Listed by Reg.#)
Reg.#2439, René G. Q. De Beaujeu. Honour Roll #15
Reg.#12093, William G. Boorman. Honour Roll #61
Reg.#19626, Robert W. Asbil. Honour Roll #122
Reg.#22055, Joseph P. F.Dubois. Honour Roll #125
Reg.#28371, Joseph M. B. Letourneau. Honour Roll #148
Reg.#29978, Joseph H. C. Tremblay. Honour Roll #149
Reg.#32217, Joseph L. M. Doucet. Honour Roll #161
Reg.#37412, Joseph E. M. Tessier. Honour Roll #183
Reg.#44134, Joseph E. A. C. Gagné. Honour Roll #191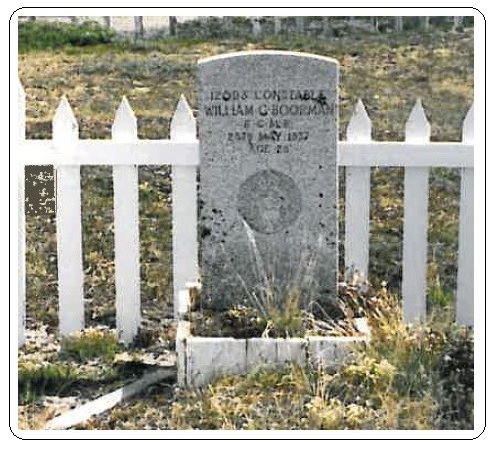 In Memory of Reg.12093, Constable William George Boorman
Honour Roll#61
Municipalité Du Village. Inujkuak, Northern, QC.
On May 26, 1937 Constable William George Boorman shot himself accidently while seal hunting near Elsie Island, about forty five miles north east of Inukjuaq (formerly known as Port Harrison), in the eastern area of Hudson Bay, Nunavik (northern Québec), Canada.
The Village of Inukjuak is located in the Nunavik Region which lies in the northern third of Québec (QC). The area should not be confused with the Canadian territory of Nunavut (NU).
Constable Boorman's grave is located about 700 miles from the Rouyn-Noranda, QC RCMP/GRC Detachment and it is only accessable by aircraft. It was last inspected in 1992 by Reg.#34246, Cpl Yves Durepos. At the time, the condition of the Constable Boorman grave site was very good.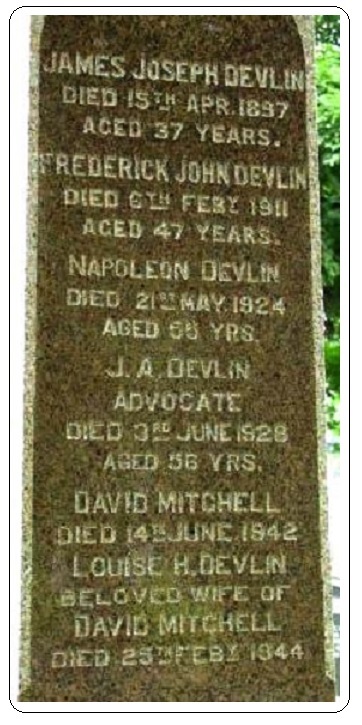 In Memory of Reg.125, NWMP Constable James Michael Devlin
St. Paul Cemetery. Alymer, QC.
---
---