True and Fascinating Canadian History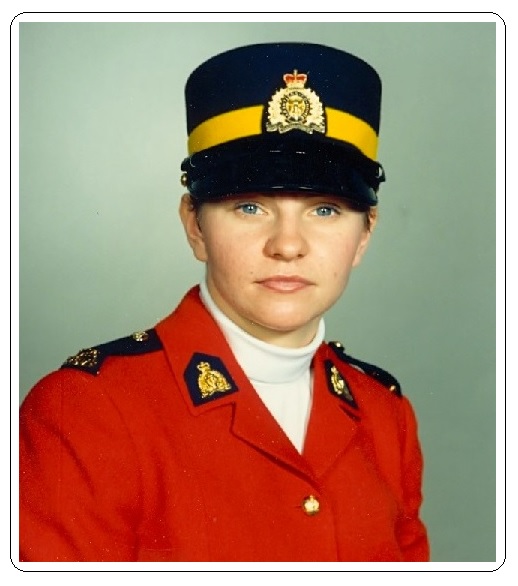 In Memory of Reg.#40153, Constable Della Sonya Beyak
Honour Roll # 187
The RCMP's First Woman Killed on Duty
Ukrainian Church Cemetery. Winnipegosis, MB.
---
Women of the RCMP
Force Firsts
by J. J. Healy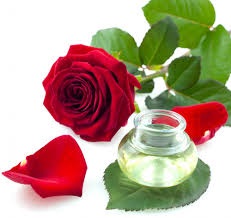 In the world of music, the first note of a diatonic scale is the keynote. The keynote is of such importance that it sets the tone or the mood for the remainder of the score. In politics, the keynote speaker is the person who lays out the specific agenda around which the party is to build its policy which hopefully will attract new constituents. So, the keynote is important whether it relates to music or people.
September 2014 marked the Fortieth Anniversary of Women in the RCMP. To mark this significant anniversary, twenty Keynote Women of the RCMP were identified who brought honour to themselves and to Force.
Many of these women have sadly lost their life.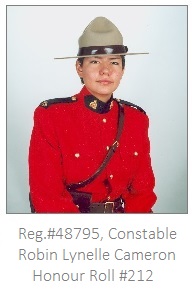 A short story will be presented in this segment of the website about each woman and the way that their work contributed to Canadian policing and the Force.
Congratulations All!
In my view, the next generation of members in Canada's RCMP will significantly belong to women.
The fact that the RCMP is changing its complexion and has embarked on a strategic course to encourage and promote more women into the RCMP should not be surprising given that women have already made wholesome gains in other very important facets of Canadian life; business, politics, law, university, medicine, sports, engineering, journalism, denistry and many other professions.
This segment of the website is dedicated to Women Firsts in the RCMP. Here you will find their stories -- some women's lives ended in tradegy as with Pilot, Special Constable Nancy Marie Puttkemery (Honour Roll #214) who was killed in a plane crash in 1989.
Constable Della Sonya Beyak, (Honour Roll #187) died in a 1989 motor vehicle accident, near Assiniboia, Sask., while on voluntary overtime duty.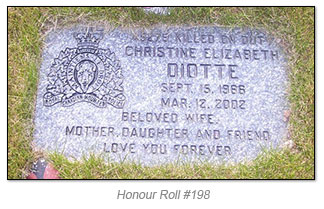 Constable Christine Elizabeth Diotte (Honour Roll #198) died in 2002 when struck by another motor vehicle, near Banff, Alberta.
Another woman, Constable Robin Cameron (Honour Roll #212) was killed from gunshot wounds while attending to a family dispute in 2006.
Reg.#58586, Constable Chelsey Alice Robinson, (Honour Roll #224) died suddenly in the line of duty in Stony Plain, AB., on June 21, 2010 when her police cruiser was involved in a motor vehicle accident.
Constable Puttkemery, Constable Beyak, Constable Diotte, Constable Cameron and Constable Robinson each left a remarkable legacy of courage, strength and committment. Their lives, given in the name of community peace and Canadian policing, gave new meaning and memory to the RCMP's recognizable phrase 'First Here'.
And, it seems that a disportionate number of women police officers have been affected by cancer and other serious maladies which has claimed their lives too early.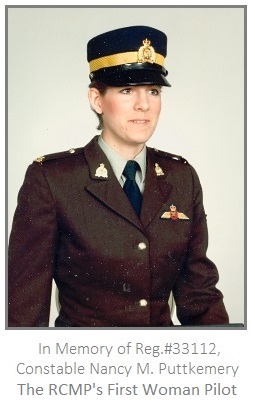 Another woman, Beverly Ann Busson, rose through the ranks and was justly rewarded when she became the first woman RCMP Commissioner.
Canadian history has identified the men of the NWMP as the 'originals.' However, Canadian women who joined the Force in the 1970's also deserved the title of 'originals'.
Both were Troops which went west as pioneers in Canadian policing and both met hardships and tradegy along the way.The NWMP lost lives along its path and many of the women 'new originals' have also lost their lives in policing. They all deserved recognition and unreserved appreciation for risking their lives.
Each woman who lost their life in policing could have chosen any other career path but they purposely wanted to join the Force. They deserved every credit for following their dreams.
And now as never before, Canada wants and expects a richer, more widely diversified, robust, multicultural RCMP with a stronger representation of women in the Force. The Force rightfully belongs to all Canadians -- women and men.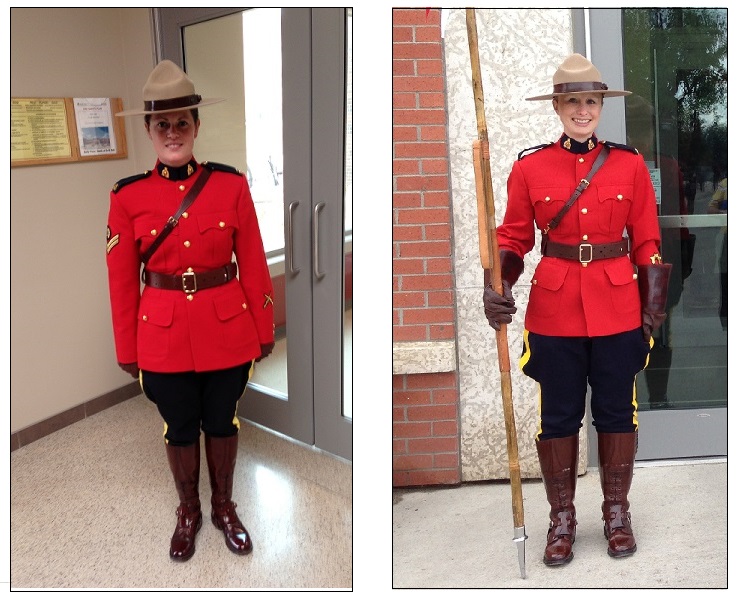 Force Firsts
Click on a name below to read her story
---
Nearly The First
Troop 36

1974 - 1975
I was particularly fortunate to teach the majority of the early women who joined the RCMP as an Instructor at 'Depot' in the mid 1970's when women were first accepted into the Force. In 1974, it was a highlite of my career to be selected by the CO, Chief Superintendent H. P. Tadeson to be the Supervisor of 36 Troop -- the second all female full regular recruit constable Troop.
Troop 36 commenced Basic Recruit Training on March 17, 1975 and graduated six months later on September 1975. J' Troop consisting of Airport Special Constables commenced 'Depot' training on January 27, 1975 and graduated a few weeks later in March 1975. This Troop chronology was researched by RCMP Analysts in Ottawa, ON.
My appointment as 36 Troop's Supervisor was also a first in the RCMP. As their Supervisor, I was on my own, so to speak with 32 new women recruits just engaged into the RCMP.
In actual fact, the women of 36 Troop made my Supervisory role enjoyable because they were very eager to learn, eager to get involved in activities, dependable, competitive and they shared a tremendous sense of humour. I recall the first morning of regular classes. Troop 36 was gathered in the Academic Building Auditorium and the CO appeared. Troop 36's Right Marker had written the Troop's logo on the chalk board 'Troop 36 or Bust'. The CO turned red! I mused to myself '...this Troop will be definitively remembered for its style'!
In those early days at 'Depot' it was not long before the RCMP began to notice that women broke long held records set strictly by men in such things as; firearms qualifications, law, precise accident sketches and Human Relations among other subjects. They showed great stride in Drill as well. But, aside from breaking records, the first women had exceptional qualifications, upbeat personalities, sensible dispositions for police work and many of them held university degrees.
It was my perception, that higher education gave these women a wider lens and greater insight to better evaluate situations which they faced. These woman, as well, had already excelled and had been successful in other professions prior to joining the Force.
Women from all the Canadian provinces were represented by Troop 36. I was pleased to meet Constable Ruth Ahenakew of Saskatchewan who made history by being the first Aboriginal woman in the Force.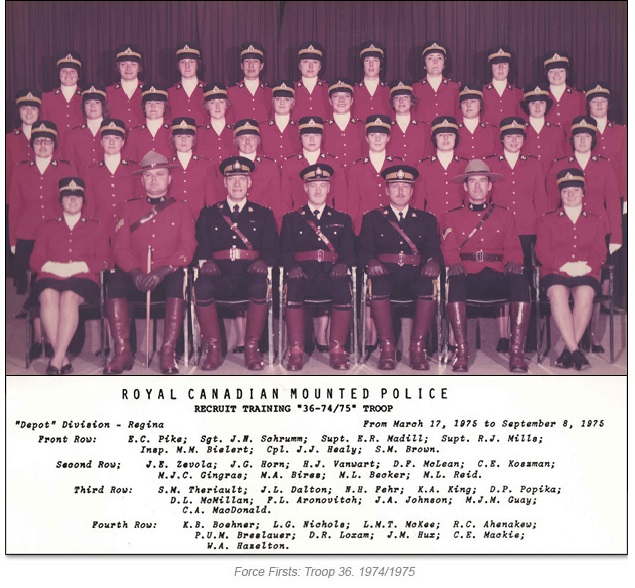 Corporal Christine Mackie was a highly qualified, let's also say expert equestrienne. Soon after graduation from 'Depot' Christine became one of the first women on the RCMP's Musical Ride and she later became the first female Instructor on the Ride.
After some years, Donna McMillan left the RCMP for university. She read at UBC in Vancouver, graduated with a Law Degree and went on to practice law in British Columbia.
Staff Sergeant Kathy King, M.O.M. gained exceptional prominance within the RCMP in Manitoba as a highly successful plain clothes investigator. In 1990, Kathy was among other members who received a prized Commendation for her participation in a murder investigation into the death of a 16 year old young woman at Roseisle, Manitoba which resulted in the prosecution and conviction of two suspects.
After some years, Connie Pike left the RCMP for the Royal Newfoundland Constabulary and she became the Constabulary's first female member. In 1995, Connie was promoted to Lieutenant.
And, sadly, but shortly after leaving 'Depot', Constable Joanne Horn was severaly injured in an off duty motor vehicle accident early in her career. Eventually, she received a Medical Discharge from the Force and died years later in Chilliwack, BC. Careers all in the cause of policing in Canada.
Today, the core of the RCMP has changed significantly, I believe, and there is no reason which will prevent women from advancing in all the ranks and roles of the Force. To my imaginary daughter, I say, 'Get in step daughter and go become an RCMP Commissioner!'
This segment of the webiste is dedicated to Women of the RCMP who have died while pursuring their career in the Force. Some died in the line of duty. Many other women died because of sickness such as cancer. Sad losses for family, friends and the Force in all cases.
Readers, I believe, will find the stories about Women Firsts in the RCMP interesting, often sad, yet very surprising and very inspirational.
---
---