True and Fascinating Canadian History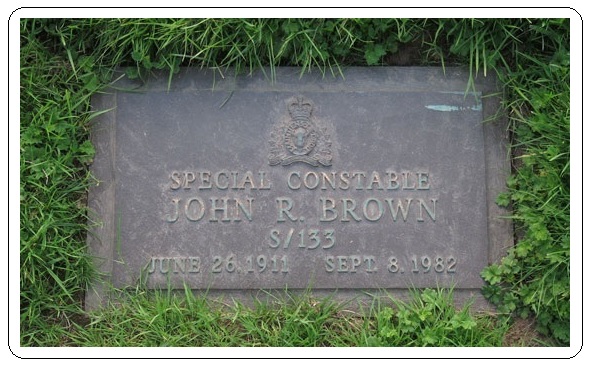 In Memory of Reg.#S/133, Special Constable John Brown
Royal Oak Cemetery. Victoria, BC.
RCMP Graves. Central Vancouver Island (CVI)
by Louis Laurent 'Laurie' Jamont. Vets Vancouver Is.
Estimated count of RCMP graves in Victoria, BC area: 500
Dear Joe,
Central Vancouver Island Vets' are just getting underway with our Grave Location project. We have broken down our area into three zones and we are in the initial phase of determining just whose graves may be in the area.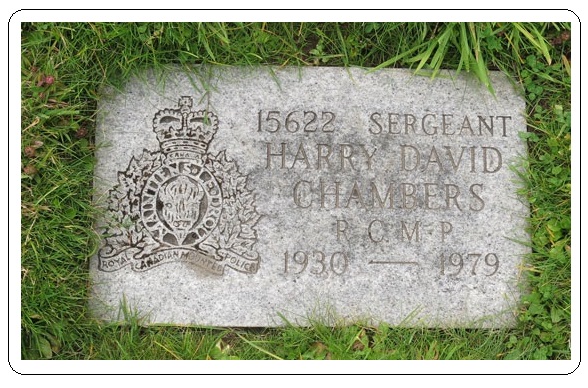 Last week, I checked the names of thirty one members who we know have passed away in Nanaimo against the Cemetery records and we were able to identify the grave sites of only four of them. Our next step will be to check with several Funeral Homes in the city against our list of names.
At a recent Vets' meeting, I obtained some information about four more Vets who passed away in Port Alberni. All four members had been cremated - one had his ashes scattered over Gabriola Island, one had his ashes scattered at sea, one had his ashes scattered over his garden and only one was in the Port Alberni Cemetery and is identified with a marker. There are no headstones or markers in the cremation cases.
I have not visited any of the graves sites and I'll begin actual 'inspections' in March or April. Len Jerritt is working the area from Bowser to the top of Vancouver Island; Debbie Smith and I will be covering the area from Bowser to Ladysmith; Tom Earl will be handling the area from Ladysmith to Mill Bay. I'll check on Len's progress but Tom is currently in Arizona and not due back until spring.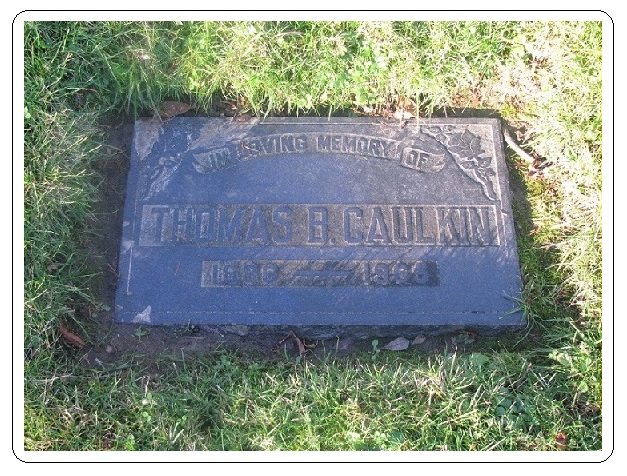 At our meeting, I asked our Vets to provide me with any information they had on deceased members of the Force, in our area. I expect to pick up a few more leads on members who have passed away. From what I've been able to gather, burials are often done at the veteran's home cemetery or at 'Depot'.
As our work progresses we will be providing you with the specific location and photographs of each grave site.
As I mentioned, we are just in the initial stages of our project and I expect it will be a fairly lengthy process to locate all the graves sites. We will try to provide you information on a timely basis.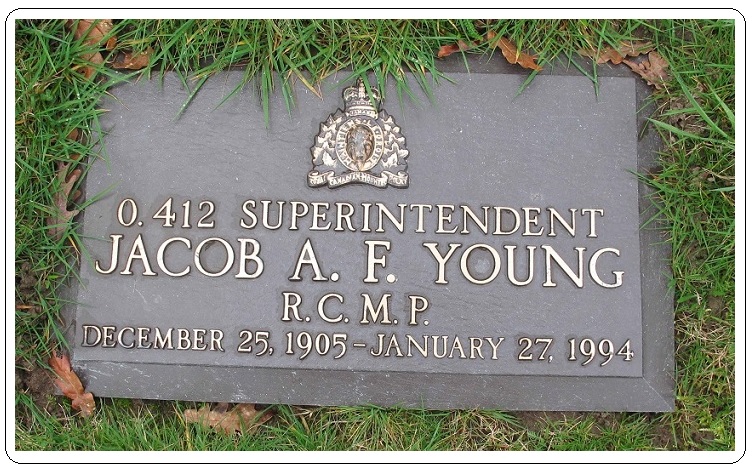 In Memory of O.412, Superintendent Jacob A. F. Young
Royal Oak Cemetery. Victoria, BC.
---
---