True and Fascinating Canadian History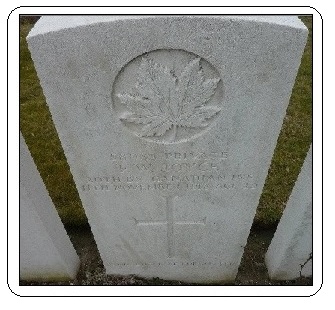 In Memory of Reg.#5065, Constable Frederick William Joyce.
WWI. KIA
Auberchicourt British Cemetery. France.
Killed on the last day of WWI.


Evolution: RCMP National Grave Database
by J. J. Healy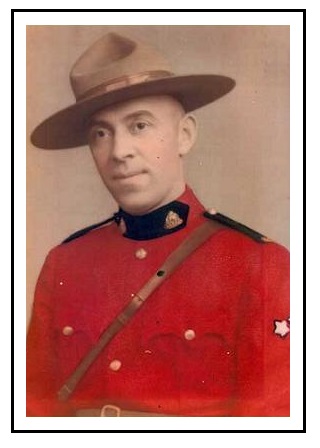 One evening in August 2000, Cathy my wife and I visited her grandfather's grave site at Notre Dame Cemetery in Ottawa, Ontario. Cathy's grandfather was Reg.#10111, Corporal JHA Gahagan.
As we stood looking at Cpl. Gahagan's grave, I noticed that his marker did not bear the RCMP crest. I thought that it was very likely that other visitors would never have known that Cpl. Gahagan had once been a member of the Force and that he had proudly served the RCMP and Canada for twenty-five years.
I also thought that it was sad that Corporal Gahagan's career in the Force had not been recognized by someone by inserting the RCMP crest on his marker. As it turned out, the responsibility of purchasing the crest for the marker lies with the estate of the deceased.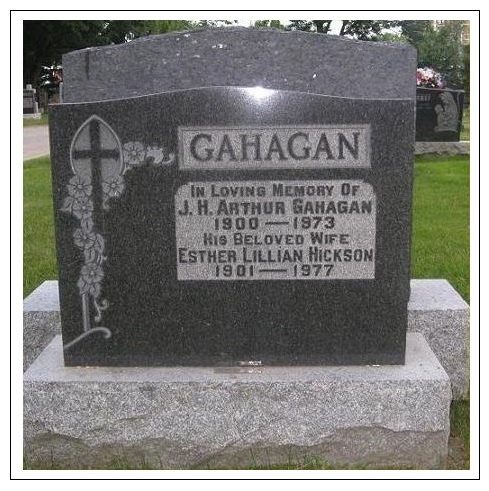 That evening, as Cathy and I walked around Notre Dame Cemetery, I began to wonder how many other deceased members did not have an identifying RCMP crest on their grave marker? As a Veteran, I began to think that researching and identifying Vets' graves would be a helpful and meaningful retirement activity. I decided to tell the Vets Association of my plans and that I would volunteer to locate, inspect, photograph and care for RCMP Vets' graves.
The next day, I toured other cemeteries including Beechwood in Ottawa and St. Joseph's in Orleans. I quickly found more graves of members which did not have an RCMP crest on their marker.
I added these deceased members names to a list that I had begun many years ago. For instance, I had always known of a deceased member's grave in St. Stephen, New Brunswick (my home Division). Reg.#13373, Cst. Frederick Law had been an old friend of my parents and he is buried in the Catholic Cemetery near St. Stephen, NB. His grave is not marked with the RCMP crest telling others that he was once in the a member of the Force.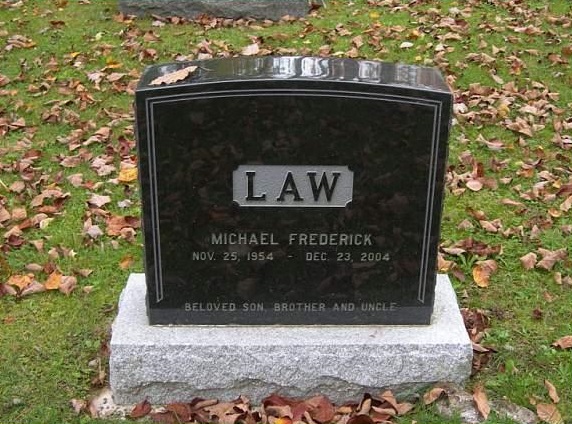 It's too bad that Mr. Law's marker is among thousands others that exhibit no crest. As a young boy, I recall meeting Mr. Law some years after he had left the Force to marry. In high school, I also met his children. But, I would not have known about his career if my Dad had not told me that Mr. Law was once a member of the RCMP.
As time passed, I designed a simple, primitive database on Word Perfect to list the graves of members which I had already found throughout my travels across Canada. In 2006, I attended the Annual General Meeting (AGM) in Halifax, NS. I met an old friend Vet. Jack O'Reilly of Toronto. By coincidence, we shared the same dinner table and over conversation, Jack and I discovered that we both shared an interest in locating graves of deceased members. We agreed to collaborate.
* Deceased member Reg.#13299, A. H. Newport was buried in Manitoba.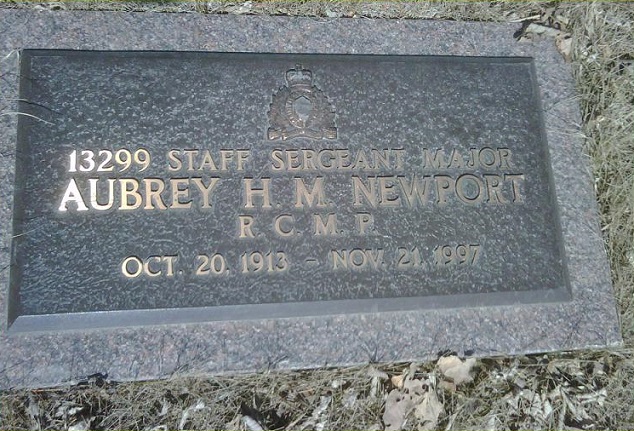 A year or so later, I met Jack O'Reilly again at the Kelowna AGM where we further explored our interest in Vets graves. We compared notes and the numbers of graves which each of us had found. I thought about the potential benefits of a website and a professionally designed database.
I mentioned the progress which Jack and I had made to Ottawa Vets President Al Rivard. Later, back in Ottawa, in October 2007, President Rivard asked me to take the reins of the Ottawa Division Graves initiative. I agreed to do so based on the worthiness of the idea and the start which I had already made on the database.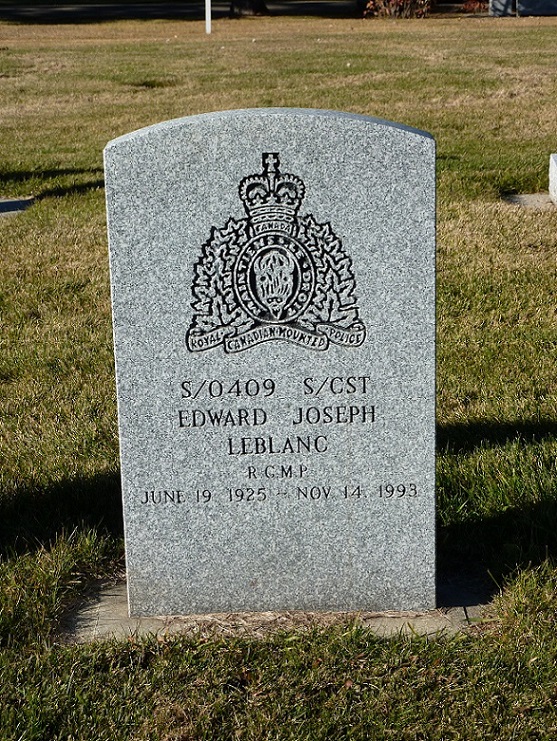 I submitted my first report to President Rivard in December, 2007. I suggested that I continue building a website to include a sophisticated database of grave sites and photographs. I thought a National Database would be of benefit to all Vets Canada wide and it would be accessible to Vets, members, family members as well as researchers.
In the meanwhile, Jack O'Reilly of Toronto sent me some of his information for the database. Soon aferwards, R.M.S. (Bob) Kraus of the Kingston Vets shared his Division data with me. My original list was beginning to grow into the hundreds.
Through e-mails the three groups: Toronto, Kingston and Ottawa discovered the benefits of collaboration and coordination. Early in the game, we were able to assist each other in tracking graves and compiling more accurate records. In addition, Vet. Jack White of Kamloops kindly gave me permission to access his compilation of invaluable historical records -- many of which I was able to add to the database.
* Deceased member Reg.#SC409, E. J. LeBlanc is buried in Ontario.
Additional records came to me from Ms. Karen Appleyard at 'HQ' Div. The Ottawa Vets chipped in as volunteers to find local graves; Bernie Gagnon, Bob Keeble, Mel Gilbey, Larry Ward, Dan Carroll, Gord Ireland, Ted Yoemans and Brent MacDonald. At that point, the database was several thousands of names.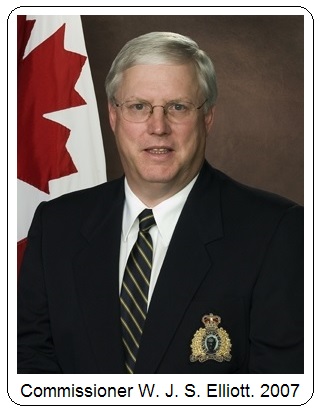 Soon after hearing about the new National Database, 'J' Div. Vets (under Dan MacNeill) and 'L' Div. Vets (under Dave Holmes) submitted their names to be included in the database. By this time, the database had broadened its scope to include photographs. Before long, it had become a true National RCMP Grave Database.
Commissioner, William J. Elliott was one of the very first to acknowledge the new website as he saw its benefits and potential for the future. Commissioner Elliott sent me a note for the website. He encouraged all Vets to continue working and researching graves especially in the memory of the members who had died while in service for Canada.
* Deceased member Reg.#14860, L. F. Strass is buried in Ontario.
Soon after his installation on December 8, 2011, Commissioner R. W. Paulson wrote a personal letter to me in which he expressed his gratitude that Vets have undertaken the identification and maintenance of the graves of our deceased membersand the Commissioner also acknowledged all the Vets who volunteer time on this project.
I had also begun to record many graves in other countries listed in The Quarterly. The database was continuously growing and, as the idea of the website spread through Frank Richter's weekly note and Jim Forsyth's Vets Net, more and more Vets sent me names of deceased members and provided the data regarding grave locations all across Canada.
The website and database are designed for the benefit of all our Vets. The initiative is especially dedicated to the memory of deceased Vets. Although I was asked by Al Rivard to Chair the Ottawa Grave Program, I quickly discovered the possibilities of expanding the database to include Vet Divisions all across Canada.
Many Vets across the country are working very hard and with great commitment to compile lists for specific regions within their Division; it just made sense to bring all these fragumented lists together and house them in one database.
* Deceased member Reg.#12962, J. O. Thompson is buried in New Brunswick.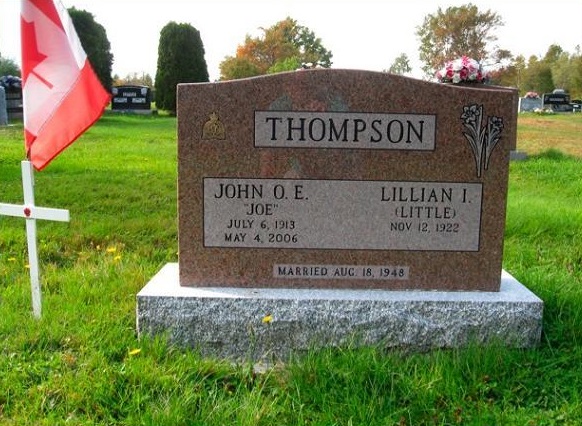 I want to thank and give full credit to all Vets across Canada who have sent me data, pictures and stories and who are helping to ensure the accuracy and completeness of our historical research.
Now there are several thousands of deceased Vets listed on the database going back to 1873. New names and obituaries are added each day. Details for each of these deceased members is continuously being provided to me.
It is very, very rewarding for me to be a part of such a special project.
All Vets and active members are invited to participate in this RCMP National Grave Website and Database endeavour.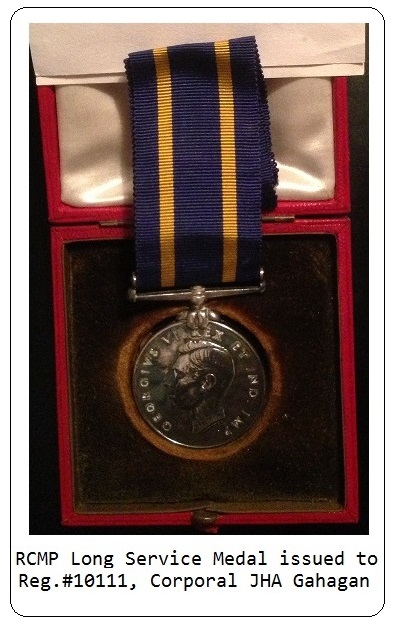 ---
---